How we launched one of a kind

Functional Infused Coffee

As young startup it took us a while to dig out those gems who wouldfinally make the Da Maestri team. Anecdotally supporting our story aboutglobetrotters and coffee junkies, the seven of us who gave birth to DaMaestri were scattered across Turkey, Slovenia, Switzerland, Russia,Canada, Spain, and Kyrgyzstan.

As amazing as it might sound we startedworking remotely on anything but an online business. Asana, Gmail,Hangouts, and lots of texts filled our daily routine. Some of us stillhave no idea what other team members look like, even though we have beenlabouring side-by-side since the beginning.

360 Energy Concept
Fast forward to nowadays, we are still thesame tight-knit team of coffee junkies. The biggest difference,however, is that we have come up with some really good blends to supportour lifestyle energy concept. Our products are infused with organicsupplements such as Ginger, Turmeric, Sea Buckthorns, Five-flavor Berry(Schisandra Chinensis), Cinnamon, and much more.
We crafted the only full-spectrum coffee-based energy management system forthe spirit, mind, and body in the world. What is more important is thatwe have shaped a unique in-house formula for energy preservation.
Thecentral idea is that the energy that we use to wake up, think, digest,run, sleep, relax, have sex, recuperate, etc. is never fully activated.We shape the 360 Energy concept around the energy flows that originateinside and outside of the human body and make them fully engagedthroughout the day. Thus the 360 Energy concept. Let us see how it worksin greater detail.
You might be wondering "What's the fuss about the functional coffee by DaMaestri? How are you guys different?". The answer is productionexcellence. We operate under the assumption of Swiss Dichotomy: if it isnot perfect, it does not belong in Da Maestri.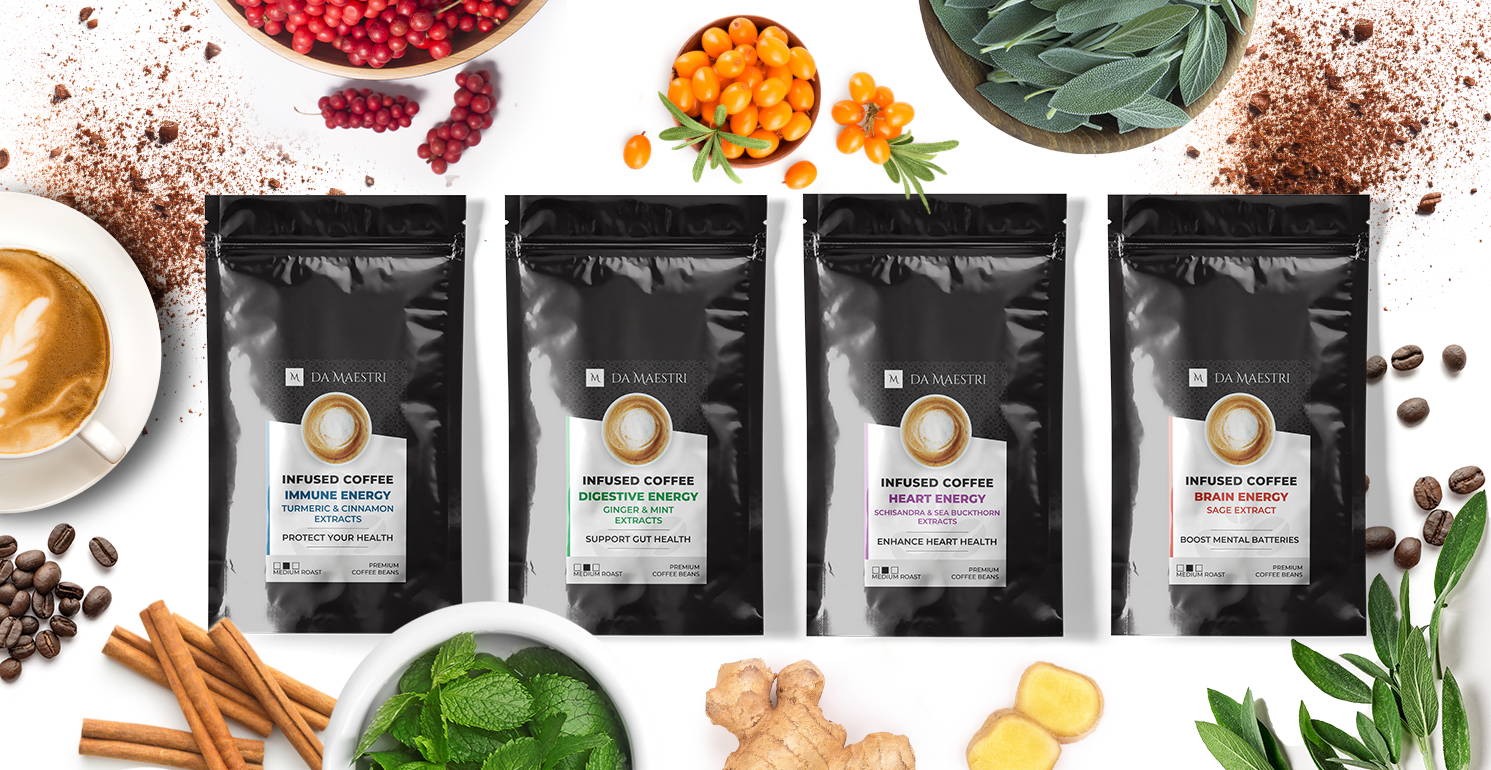 There are several "cornerstone" infused coffees that fully activate and normalize your energy flows.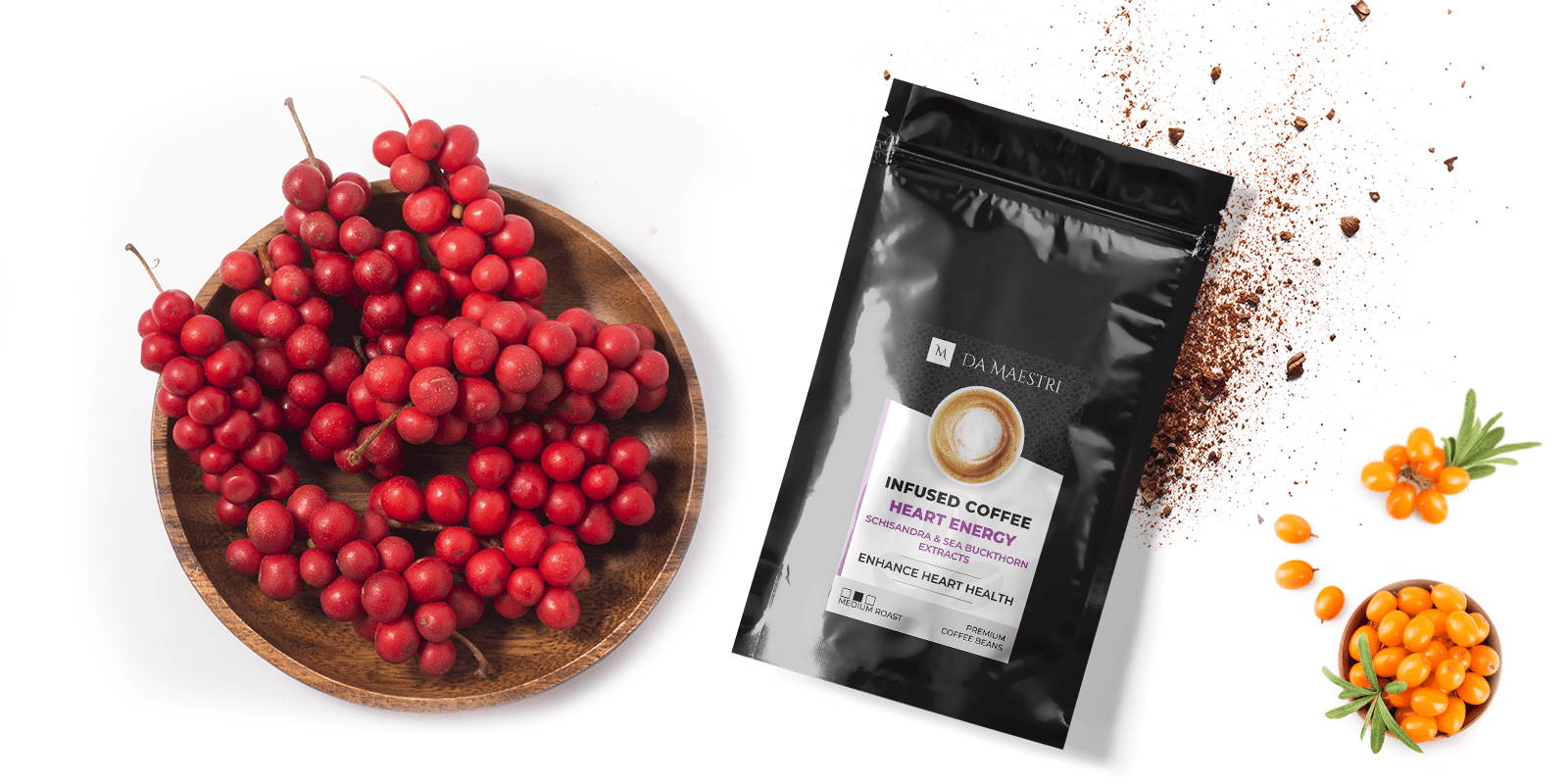 The Heart Energy.We infuse the heart energy with one of the mostpowerful adaptogens on the planet – Schisandra Chinensis (Five-flavourberry). There is a body of evidence that supports this berry's amazingeffects on the human body
The Brain Energyis infused with Sage extracts, the herb that is knownto boost the memory function of the brain. The taste is pretty unique. Iremember that someone compared the Brain Energy to Bangkok: you eitherlove it, or hate it. Anecdotally supporting the evidence the BrainEnergy is very welcome with the Turks. It reminds of Ada çayı with acoffee flavour. And it is hated by the Russians.